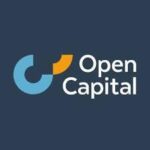 Open Capital
Join us in our big vision of advancing African economies, building future generations of business leaders! We have exciting opportunities for you!
Who we are
Open Capital is a management consulting and financial advisory firm that drives growth, enables investment, and builds markets across Africa. We help high-impact businesses achieve scale, support investors to deploy capital, and enable development partners and the public sector to drive inclusive market-based solutions.
Since our inception in 2010, we have completed more than 1,200+ engagements across 25 countries in Africa and have raised more than USD $1 billion in capital for impactful growing businesses. Our clients have transformed local industries ranging from agribusiness to off-grid energy, fintech, and healthcare, among others. We offer our clients best-in-class strategic, operational, and financial advisory services — we are deeply passionate and invested in designing innovative and impactful solutions— including market-building mechanisms, investment vehicles, and market accelerators—to help overcome some of the biggest challenges Africa faces.
Today, our Africa-based team is a diverse mix of 150+ talented individuals of 15+ nationalities, spread across Kenya, Uganda, Zambia, Nigeria, Ghana, Cote d'Ivoire, and Senegal with gender parity across all levels. We are committed to building and maintaining a diverse, equitable and inclusive environment and live by our values, to act together, own outcomes, question boldly, and believe in others. Our team brings experience from the world's top consultancies, private equity firms, investment banks, development organizations, and the private sector, including The Boston Consulting Group, Bain, Citigroup, Credit Suisse, IFC, and The World Bank. Our people are our biggest asset in achieving our mission and we proactively invest in their growth and development. We also ensure we provide a conducive wok environment where the well-being of our team is cared for so that they can grow and thrive as individuals.
We currently have offices in Nairobi, Kampala, Lusaka, and Lagos – in the coming years, our ambition is to double our team size, expand geographies.
The Analyst Role
In this role the analyst support OCA projects and our clients in 3-6 month rotating embedded placements. Through the 3-6 months placements you will quickly build diverse experience, working with senior-level clients and senior management within our team and offering unprecedented opportunities for personal and professional growth. Analysts will start with a rigorous training program to build strategic and financial skills, combining hands-on coaching and real-world experience in order to prepare you to assume responsibility as you grow in your role. Training is an integral part of this multi-year commitment and is funded by the company as part of this full-time position.
We are looking for exceptional, ambitious, innovative graduates who are looking for growth and learning and making an impact through their work. You should be able to begin work full time either in June 2023 or Oct 2023;
Roles and responsibilities.
Analysing new business opportunities.

Creating and managing new systems and overseeing client budgeting.

Performing market research, developing financial models, and creating presentations for clients.

Developing insightful analysis and problem-solving through analytical and organizational tasks.
You will join us at an exciting time – we are seeking to achieve broad, ambitious growth goals, and can now leverage a strong international brand in the impact investing and frontier market space. As we look to deepen our reach in the broader African market, there will continue to be many opportunities to engage across Sub Saharan Africa. The right candidate should be excited and genuinely motivated by the challenging strategic and financial questions we answer for our clients.
Academic Qualifications/ Skills and Experience
Minimum of a second-class degree from an accredited university;

Graduating year – 2019, 2020, 2021 or 2022

Proficient skills in MS Office; specifically excel and word;

Attention to detail and desire to learn;

Strong written and verbal communication skills, and analytical abilities;

Ability to multi-task and get things done;

Ability to work effectively in a team;

Strong academic performance in any discipline and a clear understanding of business;

Desire to learn and grow while being exposed to new industries and business issues;

Fluency in English is required;

Zambian national or possess valid work authorization;

Enjoy solving challenging strategic and financial questions;
What we offer
An exciting opportunity to work with a great diverse team driven towards a great vision and Impact work.

Continuous learning and development.

Exposure to diverse clients across Sub Saharan Africa

Exposure to multi-disciplinary client service teams.

Unlimited space to grow and be innovative.

Growth of professional network

Exposure to a variety of sectors during projects/assignments
The interviews will take place between March and April 2023.