Closes : February 10, 2023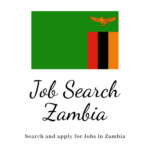 Thofu Diagnostics Zambia Limited
We are a Zambian medical diagnostics company which imports and distributes niche, medical equipment, diagnostic and research products across the country. We are driven by our vision to become a reputable, trusted, and compassionate partner in delivering innovative and consistent healthcare solutions through the high quality of medical diagnostic products we supply, and the premium service we give to all our customers and passively to the communities we serve. We partner with reputable manufacturers globally to source hospital, laboratory equipment and medical supplies of great quality, at cost-effective prices.
The strategic planning, financial depth, large resources and long-range consistency is the fuel for our company in its ongoing efforts to develop innovative and affordable solutions for today's healthcare needs.
Job Title: Biomedical Engineer
Reports to: Director of Technical Support
Job Status: Full-Time
Duty Station: Within Zambia, Lusaka, South-Central Africa
Position Summary: Responsible for installing and maintaining equipment to use in a medical setting, providing technical support for IVD and medical equipment, and assessing the safety, efficiency, and effectiveness of equipment.
Required Competencies:
Documentation skills
Analyzing information
Creating a safe, effective work environment
Training management
Confidentiality
Equipment Installation, configuration and calibration
Customer service
Positivity-Display a positive attitude and is a positive agent for change.
Teamwork-Work as part of a team and collaborate with co-workers.
Working Under Pressure – Ability to complete assigned tasks under stressful situations
Education and Experience:
Bachelor's degree in Biomedical Engineering or Sciences
Excellent interpersonal, motivational and management skills
Excellent written and spoken English, communication and training skills.
Proven two- or three-years' work experience
Working knowledge of M.S. Office (especially Excel) and database systems
Ability to work autonomously and under pressure.
Job application procedure
If you think you are the person we are looking for, and meet the above qualifications and experience, kindly apply to the undersigned, enclosing your detailed curriculum vitae, copies of notarized certificates, citing three referees, not later than Friday 10th February 2023.
Human Resource Manager
Thofu Diagnostics Zambia Limited
P.O. Box 37288
Lusaka Zambia
Email: recruitment@thofudiagnostics.co.zm