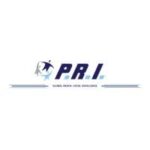 Precision Recruitment
Overview
Overall Job purpose
As our CFO you will play a key role within the organization's senior management structure working closely with all functions as well as with a number of senior internal and external stakeholders. A collaborator across all functions, you would support and facilitate informed, sustainable and commercially sound business decisions by providing Management with accurate, innovative and robust financial management and strategic direction and analysis.
Day to Day Duties and responsibilities
Oversee the finance function and deliverables across the organisation ensuring that an effective service is delivered to the business and that a team culture of support, transparency and guidance is maintained across the Finance team and those they interact with.
Preparation of monthly management reports tracking financial performance against budget and overall business targets.
Providing commentary on management reports which includes preparing and presenting Management Reports on an agreed periodic basis.
Preparation of cashflow forecasts and continued monitoring of cash flow performance, highlighting any risks or concerns with suggestions for resolution. – include preparation and then monitoring
Variance Analysis around actual results compared to the budget and forecasts for each profit and cost centre
Play a lead role in compiling the annual budget with senior management
Analysing trends and financial performance across the business and looking wider at trends across the industry.
Managing the full month end and year end accounting processes including reconciliations and journals
Management and development of the Finance Function for the Company. This includes the day to day management of all roles within the Finance team to ensure effective service delivery but also going beyond this and acting as a coach and mentor to the team.