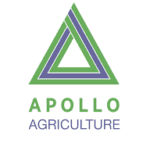 Apollo Agriculture
About Apollo Agriculture
Apollo Agriculture is a tech-enabled commercial farming platform that helps small-scale farmers maximize their profits. We provide optimized financing, high-quality farm products, and digital advice. Our mission is to ensure that small-scale farmers are able to unlock the economic value of their land, and in turn, boost their incomes while feeding a growing continent.Apollo Agriculture has emerged as Africa's leading agricultural fintech, growing our revenue 10x since our Series A. We now have our capable teams spread across our offices in Nairobi, Amsterdam, Bangalore, and Lusaka and are helping our farmers increase their profitability 2-3x. Having recently closed our $40M Series B financing, we are focused on expanding geographically, enhancing our products and technology, and continuing to build our world-class team.
About The Role
Apollo is seeking a Country Commercial Lead to help drive the rapid scaling of the company in Zambia. This role will be responsible for ensuring optimal performance across our sales channels, putting systems and processes in place to support rapid growth, and ensuring efficiency across a large and growing sales team. The Commercial Lead will develop the blueprint for our sales organization and its key systems and processes, which will be directly leveraged as Apollo expands to new districts within Zambia. This is a senior leadership role – the successful candidate will play a key role in shaping Apollo's approach to connecting with and winning our customers, which is at the very core of our business.Management: This role reports to the Country Head – ZambiaResponsibilities:
Own and continuously improve Apollo's sales strategy: Evaluate all aspects of Apollo's current sales process and work closely with other departments to make improvements. Optimize the processes by which we manage our network of field sales agents. Ensure that all processes enable clear insight into performance as well as tools for performance management
Build processes and drive operational excellence: Establish qualitative and quantitative metrics and standards to collect insights and measure Sales function performance, pushing for efficiency and increased productivity by building processes and systems to support this. Work with other functional heads, particularly in our Product and Business Operations teams, to design and execute experiments geared towards identifying challenges, gathering insights, and informing creative new approaches – be a driving force for innovation.
Lead and develop a world-class sales team: Oversee the recruitment, training, and development of a world-class sales team, owning employee retention and performance management to ensure high-performing and motivated sales teams.
Expand our operations in Zambia: Manage operational execution of expansion into new territories in Zambia, including scouting of expansion districts identified, new products proposed, government relations, etc
Requirements:
Committed to a customer-first sales process: You have experience in sales, sales strategy, and field operations, and you believe that understanding our customers' perspectives is essential to building our business. You are excited to build and manage a team that maximizes Apollo's opportunity to learn from our customers and respond to their changing needs. You are comfortable and excited to spend time in the field to more deeply understand our customers
Strategic and analytical: You are excited to own and improve our sales processes, in close consultation with Apollo's product and technology teams. You are a skilled consumer of both qualitative and quantitative data, thrive in roles that leverage systems and process thinking and are excited to build and learn from well-thought-out experiments in to inform process and system building
Experienced as a manager, team builder, and networker: You have exceptional people management and communication skills and have built and managed strong teams in other roles. You love the idea of mobilizing the talents of people on your team and excel at communicating goals and targets across teams, getting buy-in, and motivating teams to high performance
Experienced as an operator, ideally in a B2C sales setting in a comparable industry: You have experience working with a similar target market and understand the unique challenges they face. An understanding of managing a distributed agent network would be a plus. You are excited about the implications of technology to transform African agriculture and make it work better for farmers.
We:
Are a collaborative team of smart and ambitious people who are dedicated to serving our customers.
Make magic happen to solve hard problems and always come with solutions when challenges arise.
Are comfortable taking risks that can result in radical scale, and understand that failures are opportunities to learn and improve.
Are considerate listeners and take the time to deeply understand and seek out ideas from the people around us, even when we disagree.
Offer a dynamic environment that fosters talent, collaboration and growth.
Take pride in our work and share the responsibility to see it through from conception to deployment.
Back up our talk with a competitive compensation and benefits package and challenging projects.
Value autonomy, honesty, transparency, and respect.
Are excited to hear from you!
Apollo Agriculture does not discriminate on the basis of race, age, color, religion, national origin or ancestry, sex, gender, disability, veteran status, genetic information, sexual orientation, gender identity or expression. Apollo Agriculture is an equal opportunity/equal access employer fully committed to achieving a diverse workforce.Apollo Agriculture is committed to providing a safe and productive learning and living community. To achieve that goal, we may conduct background investigations for all final candidates being considered for employment. Background checks may include, but are not limited to, criminal history, national sex offender search and motor vehicle history.Apollo Agriculture does not charge money or any kind of fee at any stage of the recruitment process.