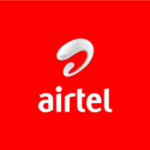 Airtel
DEPARTMENT : Home Broadband – Commercial
VACANCY : Home Broadband Team Leads
LEVEL : Freelancer
LOCATION : All Zones (Provinces in Zambia)
JOB PURPOSE
Reporting to the HBB Territory Sales Executives, the Home Broadband Team Leads will be responsible for pushing initiatives to increase HBB Gross Additions, through their assigned teams.
CORE RESPONSIBILITIES ARE:
• Planning daily work routes for Home Broadband Data promoters to ensure optimum output
• Door to door visitations to sell Home Broadband service
• Supervision and set up of Home Broadband sales desks at areas of high footfall
• Collecting and collating lists of prospects for follow up
• Ensuring availability of stock at all assigned partner branches
• Consistent training and recruitment of HBB Data Promoters to ensure there are no knowledge gaps amongst sales teams
• Tracking of team productivity against target
• Educating prospects and existing customers on HBB services i.e. How to top up, bundles available, password change, device reset, etc.
• End to end activation / onboarding of HBB devices
• Daily reporting of sales activities to supervisor
• Collection for on ground market insights through sales teams, to advise management
REQUIREMENTS
Educational Qualifications & Functional / Technical Skills:
• Minimum Diploma in Sales or Marketing
• Proven track record for those with Certificate
• Ability to use a smart phone
• Ability to present basic excel and Power point reports
Relevant Experience:
• Sales management or Customer service experience
• Field sales experience
• Team supervision
COMPETENCIES REQUIRED FOR THE POST
• Has ability to grasp the bigger organizational picture
• Has problem solving skills to serve customers diligently
• Ability to confidently approach prospective customers
• Innovativeness to meet monthly sales targets
• Ability to motivate teams to perform at optimum level
• Ability to spend 90% of the time in the market / field