Closes : September 30, 2023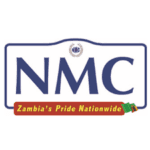 National Milling Corporation Limited
EMPLOYMENT OPPORTUNITIES
National Milling Corporation Limited, is a reputable multinational milling company specialised in the manufacturing of various flour, mealie meal, stock feeds and trades in rice and other products wishes to engage flexible and energetic persons to fill existing vacancies as follows:
MATERIALS HANDLING OFFICER: MATERIALS HANDLING, LUSAKA
Responsible for supporting an effective management of supplied raw materials stocks to ensure alignment of inventory levels. Ensure to verify supplied raw materials stock at the assigned location through the maintenance of in process inventory. Ensure to conduct physical counts to verify accuracy of incoming and transferred raw material stock to user requesting departments ensuring to post such details of undertaken transactions onto the Navision system to enhance integrity of the inventory management system. Manage supplied raw materials stock, that which is being transferred to user requesting departments and into various storage facilities by identifying and tracking supply levels to be submitted for purchase recommendations.
Interested candidates must possess a full grade (12) School Certificate, an advanced Diploma in Purchasing and Supply studies and with at least (3) years previous work experience in such a similar role.
If you are up to the challenge and meet the above requirement, do sent through an updated detailed resume to: jobs@nmc.co.zm before 30 September, 2023.