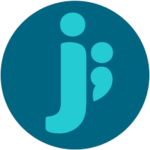 Jhpiego
Jhpiego is recruiting for Monitoring, Evaluation and Learning Officer
Lusaka, Zambia
Position Overview
MCGL's Mornitoring, Evaluation and Learning Officer will report to the MEL Advisor. He/She will be accountable for developing and implementing MCGL's Knowledge Management and Learning strategy required to meet the project needs using industry standard Knowledge Management practices and tools.  The Monitoring, Evaluation and Learning Officer will collaborate with Ministry of Health counterparts to strengthen MOH's Knowledge Management and Learning systems.  The MEL Officer will coordinate closely with digital health and information technology staff to establish virtual platforms for knowledge sharing and collaboration between MCGL province teams while consolidating and storing required, supporting documents.
Responsibilities:
Monitoring and Evaluation
Assist the MEL Advisor with development of the AMEL Plan for the project, including indicator selection, target setting, reporting, database management, and developing M&E and/ performance monitoring plans.
Support data collection, collation, storage, analysis, and reporting, ensuring that data is of high quality and audit worthy.
Maintain and update the overall MCGL indicator tracker based on submissions from the
Carry out data quality assessments/ audits regularly for MEAL data based on agreed indicators to guide decision making
Assist providing training and mentoring to partners and staff to ensure the implementation of strong M&E systems.
Knowledge Management and Learning
Create and implement MCGL's KM strategy and coordinate with MERL Advisor to develop MCGL learning and operations research plan.
Create and monitor KM standards measuring FHN performance in implementing the KM strategy while providing leadership to Provincial TA Leads to meet MCGL KML standards.
Establish virtual platforms to accommodate knowledge sharing and collaboration between MCGL staff across all four provinces and Lusaka.
Provide guidance to MOH's KM team to introduce best practices to promote knowledge sharing including sharing RMNCAH CoC Program successes.
Convene routine MCGL events with RMNCAH CoC Program, MOH, USAID, and other implementing partners.
Support the Programme officers and Monitoring, Evaluation and Learning (MERL) Advisor in preparation of annual workplans and required reports.
Support MERL Advisor to create and populate standardized performance dashboards to inform decision-making and make program improvements.
Create and update MCGL communication materials including project briefs, strategy briefs, and TA approaches.
Maintain filing system for MCGL reports.
Qualifications
Degre in a related field
7-8 years of experience and proven track record of designing and implementing a successful KM system in an international organization
Able to coordinate, partner with, and building consensus among a diverse group of internal and external stakeholders
Advanced degree in organizational development, communications, public health, or related field
Up-to-date knowledge of communications and KM technologies and standards and an understanding of the constraints and benefits of different technologies
Experience in building capacity among peers for developing knowledge-sharing products and leading knowledge-sharing activities
Familiarity with the international public health sphere, donor organizations, and public health issues
Ability to work in complex environments with competing priorities, and short deadlines
Results-oriented, strategic thinker, and driven to innovate
Demonstrated experience in strategic leadership to foster and institutionalize KM and learning systems to improve performance and close knowledge gaps
Experience in knowledge capture, organization, synthesis, effective dissemination, and re-use to meet the needs of a wide variety of stakeholders
Demonstrated ability to provide quality control over KM and learning systems including online platforms and learning approaches
Excellent verbal, written, and presentation skills in English
Strong change management and decision-making skills
Please send your application letter and curriculum vitae only in a single document to the Human Resources Director: Zambiajobs@jhpiego.org
Please note that only shortlisted candidates will be contacted