Closes : February 12, 2023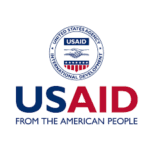 United States Agency for International Development (USAID)
Job Description
General Statement of Purpose of the Contract:
The Project Management Specialist-Global Health Security (GHS) (the "Specialist") leads efforts to improve and expand Global Health Security and pandemic preparedness, prevention and response in Zambia. The GHS Specialist is a technical expert in the area of emerging infectious diseases in the country, with extensive experience working with national stakeholders including government, professional associations, and the private sector. The Specialist facilitates communication and ensures collaborative working relationships with high-level decision makers, as well as technical staff, in multiple government agencies, USAID Missions, USAID/Washington counterparts, with other United States Government (USG) partners including the U.S. Centers for Disease Control and Prevention (CDC), U.S. Department of Defense (DOD), the U.S. Department of State, and other USG agencies, as well as other key stakeholders, including the World Health Organization(WHO), the Food and Agriculture Organization (FAO), and the World Organization for Animal Health (OIE).The jobholder provides strategic and technical leadership in the design and implementation of USAID GHS activities. As a senior health advisor for USAID, the Specialist represents USAID and the USG in national and international fora to advise on policies, strategies, and technical issues.
The Specialist will exercise programmatic oversight to manage and coordinate USAID's GHS activities in support of the Government of Zambia and their GHS roadmap and to prevent, detect, and respond to existing and emerging pandemic threats. The GHS Specialist will serve as an Agreement/Contracting Officer Representative (AOR/COR) and/or Activity Manager for USAID programs/projects/activities. As an AOR/COR, the Specialist monitors program performance and progress, identifies implementation achievements as well as problems in performance, and initiates appropriate actions in consultation with others, as appropriate. The Specialist is a key member of the Health Office. The jobholder reports to the GHS Lead Advisor or the Health Office Director or their designee, and has no formal supervisory responsibility.
MINIMUM QUALIFICATIONS REQUIRED FOR THIS POSITION
A. Education A Master's degree is required in public health, infectious disease, epidemiology, ecology, veterinary medicine or a related field.
B. Prior Work Experience: At least five (5) years of public health and/or animal health and/or related experience in developing countries including at least two (2) years of experience working with international public health and/or animal health organizations, such as the WHO, FAO, and OIE is required.
C. Post Entry Training: The jobholder is expected to possess the necessary technical training and skills required to perform the duties and responsibilities of the position within one year. Ongoing professional development focusing on updates in GHS best practices, tools and evaluation strategies will be provided via in-country, regional, and/or on-line training. Specifically, technical training on GHS-related policy issues may be required to reach full proficiency. Agency-specific training in approaches to program management, reporting, and evaluation may also be required. The jobholder will obtain AOR/COR certification. The jobholder will initially serve as an activity manager. As bilateral mechanisms are established at post, the jobholder will serve as an AOR/COR and/or activity manager.
D. Language Proficiency: Level IV (advanced professional proficiency) English and local language proficiency (if appropriate), both oral and written, is required.
E. Job Knowledge: Strong technical understanding required of the nature of infectious diseases, including emerging infectious diseases threats. Strong knowledge required of the measures put in place to prevent, detect and rapidly respond to infectious disease threats. Excellent technical knowledge of internationally accepted guidelines, such as WHO International Health Regulations and One Health will be considered an asset.
F. Skills and Abilities: The jobholder must have excellent interpersonal and teamwork skills in a diverse, multi-cultural environment involving multiple government agencies, implementing partners and other stakeholders whose productive collaboration is essential for program success. This position requires the demonstrated ability to work independently and in a team environment and to effectively communicate highly technical information related to human health, animal health, and the environment to a variety of technical and non-technical audiences. The jobholder must demonstrate the ability to understand the strategic purpose and goals of stakeholders involved in epidemic prevention and control; ability to identify and solve problems, and coordinate and support activities that lead to mutual success across the different sectors. S/he should have experience with USAID approved monitoring and evaluation methodologies including frameworks, data quality assurance, analysis reporting and best practices in data dissemination in international/resource poor settings. S/he must also have a high degree of judgment, maturity, ingenuity, and originality to interpret strategy and to analyze, develop, and present work results. S/he must possess strong communication skills both verbal and written and must have good computer skills in use of Microsoft Office software (i.e. Excel, Word, Power Point) for data analysis and reporting.
G. Supervision Received: The Specialist position is within the Mission's Health Office. Working under the supervision of the GHS Lead Advisor or the Health Office Director or their designee, the Specialist collaborates with other members in the cooperating country, spanning technical areas such as health systems strengthening, strategic information, monitoring and evaluation, and quality improvement. In carrying out work-related duties and responsibilities, the jobholder is expected to function effectively with minimal supervision. Completion of tasks and assignments are reviewed regularly through required written documents and oral progress reports.
H. Supervision Exercised: Continuing supervision of other Health Office and/or Mission staff is not anticipated
12 Feb 2023